Valued Community Partners,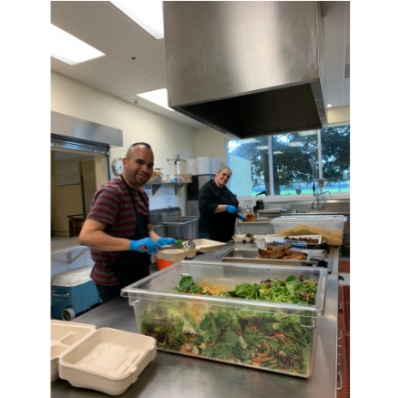 BGCP is serving dinner! From 6pm-7pm, Monday-Friday, BGCP will be serving hot dinners to any and all in the community from the East Palo Alto Clubhouse (2031 Pulgas Avenue). Today, we were proud to cook, package, and distribute 500 meals to folks, and couldn't be more excited to continue.
With Ravenswood providing breakfast and lunch, we hope that this service can help to ensure our families are nourished and healthy in this troubling time. We will do our best to meet demand, so please let people know we're here! People can drive or walk up, request as many pre-packaged meals as they need, and head home to their families. On Fridays, we'll also have pre-packaged boxes from Second Harvest Food Bank of dry goods and produce to help people through the weekends.
We're so proud to work alongside other community members and organizations working to help as much as possible. Please feel free to reach out to me directly with any questions.
We hope to see you for dinner!