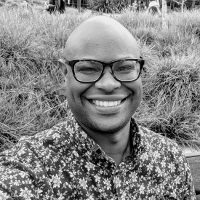 Jamaal Barnes
Jamaal Barnes is a program manager in machine intelligence at Google where he supports efforts related to machine learning fairness across Google's products and platforms. Deeply passionate about education and youth development, he has served on the boards of the Coca-Cola Scholars Foundation (GA), the Touchstones Discussion Project (MD), and Crossroads (MA). Jamaal holds a B.A. from St. John's College, and an Ed.M. from Harvard University.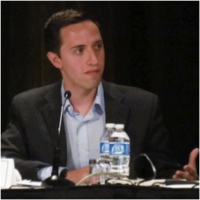 Tyler Bosmeny
Tyler Bosmeny is the CEO of San Francisco-based Clever, whose software platform helps schools eliminate student login and data integration hassles. Since launching in 2012, Clever's platform is now used by hundreds of edtech applications and 1-in-4 U.S. schools. Clever has been named SIIA's Most Innovative Company, SXSW's LaunchEDU Winner, and ASU GSV's Return on Education leader. In 2014, Bosmeny was named to Forbes' 30 Under 30 in recognition of Clever's impact on education. Bosmeny graduated from Harvard University with both a BA degree in Applied Mathematics and an MA degree in Statistics.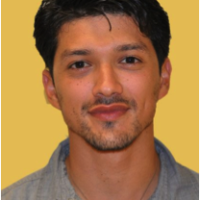 Dany Ceseña
Dany Ceseña was born and raised in the South Central neighborhood of Los Angeles, CA, an area reflective of the environment in which MMAP youth live. After receiving a Bachelor's Degree in Philosophy from UCLA, Dany moved to South Korea to work as an English teacher and teach with a YMCA theatre troupe. After returning to the U.S., Dany relocated to the Bay Area to participate in Americorps' social justice oriented Public Allies fellowship and partnered with MMAP in the role of Social Justice Program Coordinator. Americorps is a year-long a civil society program supported by the U.S. federal government, foundations, corporations, and other donors engaging adults in intensive community service work with the goal of "helping others and meeting critical needs in the community".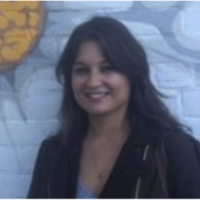 Rachel Cochran
Rachel began her career as a 3rd grade teacher in New Haven, Connecticut as a Teach For America corps member. She graduated from the University of Connecticut where she studied business management and minored in human rights and sociology. After her corps commitment, Rachel transitioned into the talent field beginning by managing outreach for Achievement First, a growing charter management organization in New York, Connecticut and Rhode Island. She later went on to helping support the New York City Department of Education implement their Talent Management and Principal Evaluation pilots which impacted over 100 schools. Following that, she founded a Talent & Recruitment team at a community based organization, East Harlem Tutorial Program where she supported EHTP's expansion from 40 to 150 staff members and created a strategic talent management plan aligned with EHTP's 5 year growth plan. While in New York, Rachel received her Master's in Public Administration from New York University In 2014 Rachel moved to the Bay Area to support Teach For America Bay Area's efforts to attract, retain and develop their educator alumni base. Currently, Rachel leads efforts at Evernote build a high performing talent system including coaching, training and managing other human resources programming.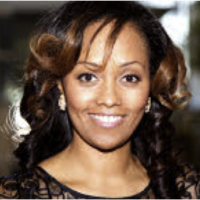 Lorena Cuffy
Rena was raised in the Belle Haven neighborhood of Menlo Park. After receiving her A.A. in Accounting from Cañada College and going on to study International Relations at Florida International University, Rena returned to serve in her local community.
Over the past decade Rena has worked with a myriad of non-profit organizations within East Palo Alto, providing education and services to high needs residents. Rena was also a community liaison and field supervisor with the United States Census Bureau. She enjoys serving as a volunteer Program Coordinator for EPA Jr. Golf and Financial Services Agent for One America. Rena joined Ravenswood Education Foundation at the end of 2013.
Rena lives in East Palo Alto with her sprouting son, Yeshua. They both have a passion for the outdoors, music and dance. They love calling the vibrant East Palo Alto community their home and are inspired by its legacy, cultural diversity, and beauty.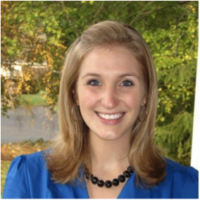 Mallory Dwinal
FOUNDER & CEO, OXFORD DAY ACADEMY
Mallory Dwinal is the Founder and CEO of Oxford Day Academy. She has spent the last nine years developing ODA's instructional, operational, and financial systems. Her experience with the Oxford tutorial system as a graduate student, as well as her instructional design background as a high school Spanish teacher and Department Chair provide her foundation for this work. Mallory graduated summa cum laude from Northwestern University with a B.A. in Economics, Spanish, and International Studies; additionally, she holds a Ph.D. in Education from Oxford University, which she attended as a U.S. Rhodes Scholar, and an M.B.A. from Harvard Business School. She currently lives in Menlo Park with her husband, Chase, and youngest sister, Rachel.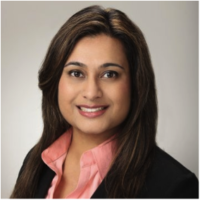 Shara Hegde
Ms. Hegde serves as Chief Schools Officer for Alpha Public Schools, a K-12 network of charter schools in San Jose, CA, focused on preparing students for college and career. In this role, she supports school leaders across four school sites and partners with the CEO to provide leadership, vision, and strategic direction for the organization. Prior to joining the Alpha team, Ms. Hegde served as the Founder and Executive Director of Cornerstone Academy, a K-6 elementary charter school. Since its opening in 2010, Cornerstone Academy has been amongst the highest performing schools in the city of San Jose and was named a California Distinguished School in 2014. Cornerstone has since merged operations with Alpha Public Schools and serves the organization's youngest learners. Ms. Hegde also serves on the California Charter Schools' Association Member Council for Region 5, chairs the Sonoma County Charter SELPA CEO Council, and is an advisory board member for several non-profit education startups. She was named a 2015-16 Leverage Leadership Institute Fellow with the Relay Graduate School of Education. Prior to founding Cornerstone, she taught elementary school in Miami, Florida for several years through the Teach for America program. Ms. Hegde received her Bachelor's Degree in History from Brown University in Providence, RI and has her Masters Degree in Education Policy, Organizations, and Leadership Studies from Stanford University. She also has an additional Master's Degree in Instructional Leadership from the Reach Institute for School Leadership in Oakland, CA.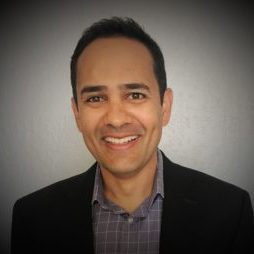 Anupam Mishra
Anupam serves as the Chief People Officer for Aspire, responsible for ensuring Aspire is THE employer of choice for the top educators in California and Tennessee. As a member of the senior leadership team, Anupam focuses on Aspire-wide strategic issues with a particular emphasis on culture, equity, recruiting, and professional development.
Prior to joining Aspire in November of 2017, Anupam spent most of his career driving innovation and excellence in the private sector. As managing director of Hellman & Friedman, he invested in and coached organizations from good to great, developing high-performance, people-driven cultures. Under his leadership, companies like Renaissance Learning and Ellucian launched pioneering software tools to support educators and students in more than 40,000 K-12 schools and 2,400 universities, respectively. Anupam also has served various non-profits, including advising the New Schools Venture Fund and acting as a Director on the board of a secondary charter school in East Palo Alto.
Anupam holds a B.A. and M.B.A. from Harvard University, and is currently a Fellow in the Broad Academy, a national professional development program for urban school system leaders. Anupam has been married to his college sweetheart Kavita for over 16 years and has two young boys.