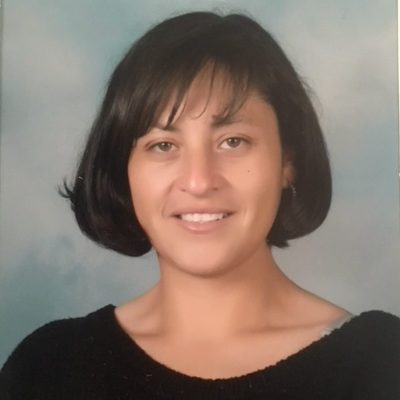 I moved to America, in 1995, it was hard to find a job because of the language difference. I was working as an assistant teacher in Mexico so I found out what I needed to become a teacher in this country. I attended a Montessori conference 1999 with a friend and from that time I believed in Maria Montessori's philosophy. I did my Child Development education in Cañada College, in Redwood City CA, between 2000-2003 and I completed my Montessori Teacher Credential practicum in 2010.
I am married and have five children: Alfredo Jr. (27 years old), Gustavo (25 y.o.), my twins Andy and Kory, (14 y.o. and now in 10th grade at ODA), and Sabrina (9 y.o.). As a mother, I believe that a child should be valued and treated with respect because the first years in a child's life are the most important to develop independence, self-confidence and respect towards others.
When I am not busy teaching my students, I am busy teaching and helping my own children. I also enjoy outdoor activities such as soccer, swimming, hiking, biking and much more with my family. And if I have a spare moment I also enjoy reading, music and movies.